New Year's resolutions have long been a way to take stock of what's truly important in our lives, allowing us to pause and reflect on the year behind us, as well as plan for the year ahead. If living through a global pandemic has taught us anything, it's that we shouldn't take health and wellness for granted. In 2023, improving your body, mind and soul is a great way to organize your long-term goals for the new year.
Focusing on your health and well-being doesn't have to translate to starting a new diet or workout plan, though. You can set your sights on taking charge of your mental health, finally optimizing a better sleep routine or diving headfirst into reclaiming your space (wave goodbye to messy closets and disastrous bathrooms).
Your resolutions don't have to be big, instead of workout everyday for two hours you could just set a goal like walking 15 minutes a day. Doing small things persistently, will bring big changes.
Keep your new resolutions by using a planner to help you stay on track, checking off daily fitness goals and tackling frequent decluttering tasks. This year, it's time to put you first!
Here are some ideas to help you to kick off the year with a stronger, well-nourished body and an enriched mind.
Do some low intensity breath focusing exercise
Each week, try to do 15 to 30 minutes of slow and mind focusing exercise, such as Yoga or Tai chi. Tai chi is an ancient Chinese tradition that, today, is practiced as a graceful form of exercise. It involves a series of movements performed in a slow, focused manner and accompanied by deep breathing.
Yoga is also a mind and body practice. Yoga combines physical postures, breathing techniques, and meditation or relaxation. Yoga involves movement, meditation, and breathing techniques to promote mental and physical well-being. According to the National Institutes of Health, scientific evidence shows that yoga supports stress management, mental health, mindfulness, healthy eating, weight loss and quality sleep.
Do a short prayer
Each night, before you go to bed, do a short prayer. Praying can reduce anxiety and promote relaxation, gratitude, and thankfulness. In less than 3 minutes, you can express your gratitude to your body, your family, your friends, society, and your country. In this quiet time remind yourself to admire others, to accept others, to be attentive of others, and to forgive others. Wish for everyone to have a happy, healthy and auspicious life, wish for peace and harmony of the world, and wish that tomorrow will be better.
Build a better budget
If there's one New Year's resolution that will help you the most in the long run, it's making a vow to save more money.
Before you head back to the office in January, outline a rough budget that works for you — and make a plan for how you'll stick to it. Budgeting apps can help you do this as painlessly as possible. And supercharge your shopping habits by rethinking when and how you buy things for your home and family; often, there are savings you're leaving on the table.
Photo from pexels.com
Practice mindfulness
Anxiety can nag at anyone during any season, in all parts of life — and it can be easy to let the idea of the future or past experiences inform your reality of the present. Practicing mindfulness means doing everything you can to be grateful for what you have in the moment, where you are in life, and who you are right now. Some leading psychological experts say committing to mindfulness can help you become a better person in less than a year's time.
Read more books
January is the perfect time of year to snuggle up with a new book. Some of us like to unwind with a great fiction book that transports us to places we've never been, into lives that differ from our own. Others love the shiver that goes up your spine when you crack open a creepy ghost story that makes you think twice before turning off the light to go to bed. And who among us can resist a juicy romance novel that reminds us that chivalry isn't dead? Of course, the best nonfiction books can also open our eyes to lived experiences far beyond our own perspective. Needless to say: books can change lives, whether they're intended to be inspirational or just come to us at the moment we need them most.
Commit to a healthier sleep routine.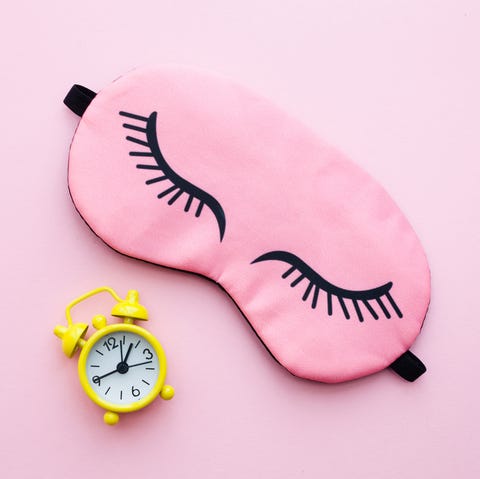 So many issues can be traced back to a poor night's sleep. And yet, there is so much more that we can aim to improve beyond a reasonable bedtime. Creating a plan to improve your sleep hygiene — the habits you maintain to get good sleep every night — may look different for everyone, as it depends on when you need to be active and working throughout the day. Your brain actually relies on cues to regulate your internal circadian rhythm, and the choices you make throughout the day can interfere with these. Start taking charge of your sleep by mastering these 10 to-dos as the year progresses.
ANNA BLAZHUKGETTY IMAGES
Volunteer regularly.
Research shows that pitching in regularly can lead to less stress and lower blood pressure. Try to schedule an outreach mission of your own on a day of service; many recognize Martin Luther King Day as a prime opportunity, or even Veteran's Day in November. So use this day to jumpstart a longer-term personal commitment — and consider working on this goal with loved ones all year round.
SOUTH_AGENCYGETTY IMAGES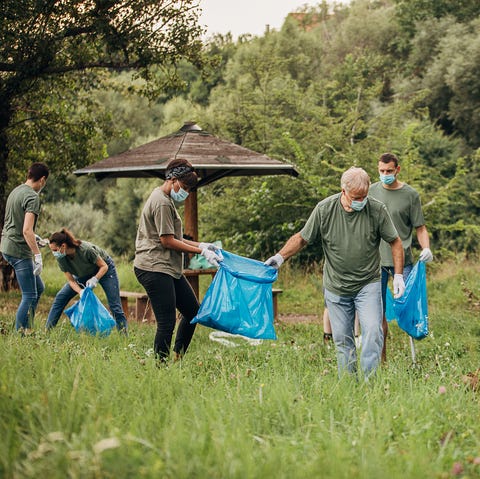 Explore new hobbies.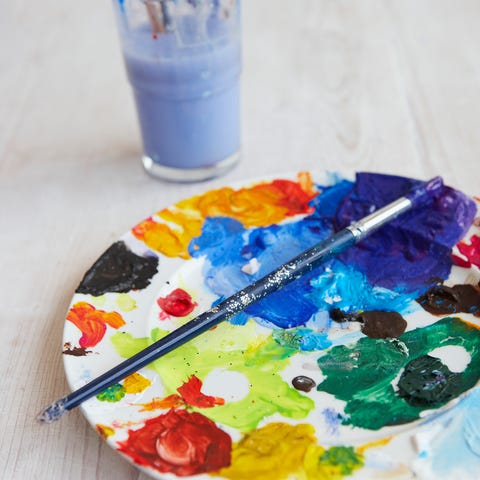 Another sleepy Sunday? Today's the day you try Ethiopian food, attend a ballet, or take a painting class — whatever feels fun. When researchers followed 7,500 people for 25 years, they found that those who complained of major boredom were roughly twice as likely to die from heart disease.
Start walking more
Even if you can't keep track of a new fitness routine, keeping yourself moving on a simple walk around the neighborhood is a must. The U.S. Department of Health and Human Services maintains that adults should spend as much time moving each day as possible — and some physical activity (even just walking!) is better than none.
Do one thing at a time.
Multitasking doesn't make you more efficient, but it does stress you out, says mindfulness expert Pedram Shojai, author of Focus: Bringing Time, Energy, and Money Into Flow. "If your focus is fragmented, you'll likely find yourself getting anxious as new items come up when old ones are still incomplete," he says.
Instead, he suggests, organize your activities into chunks of time, such as kid time and cooking time, and then "commit to being focused in those allotted minutes and see what happens." It'll help stop you from overthinking everything.
Getty Images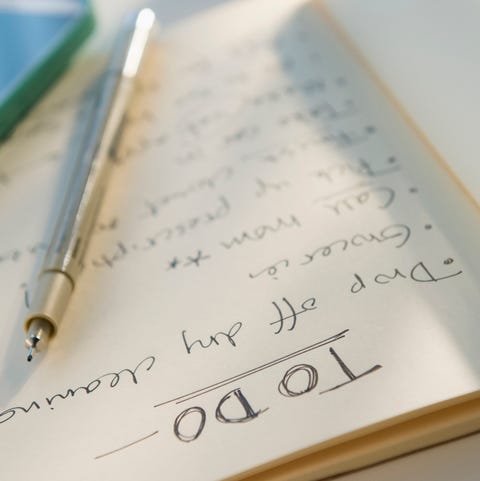 Give yourself more compliments.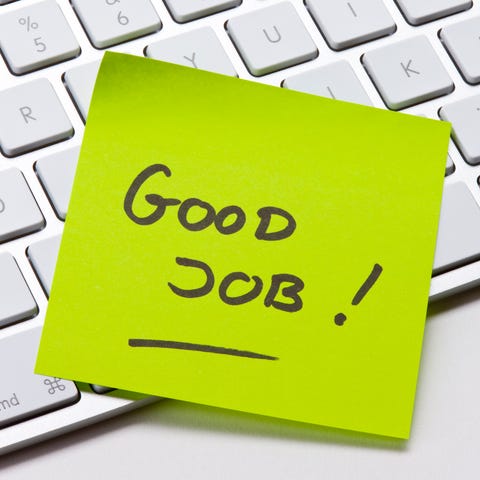 Repeat after us: "Today is my day. I'm thankful for me." Positive self-talk can help you focus on what's good in your life, says psychologist Joy Harden Bradford, Ph.D.
Research shows that a little vitamin G (for gratitude) can make you feel happier and more satisfied and even improve your sleep. "If you repeat an affirmation related to gratitude in the morning, you're likely to show and feel more of it throughout that day," Bradford says. You're so welcome!
Head outside without your phone
In a previous GH survey, 83% of people told us they lost track of how long they spent on their devices. But short of deleting all social apps, it can be hard to trade screen time for more productive pastimes like walking the dog and coffee with friends. Whether you're Team iPhone or Team Android, download the latest software to access built-in tools that help you track your personal app usage. Set screen downtime is also very helpful to remind you need to stop.
Add more citrus to your grocery cart.
When you see all those gorgeous in-season grapefruits, oranges, clementines, and pomelos in the produce aisle, grab an armful.
Winter citrus can help keep skin looking healthy thanks to vitamin C, which aids in collagen production. In fact, an American Journal of Clinical Nutrition study found that people who ate foods high in C had fewer wrinkles and less age-related dry skin than those who didn't. Try clementine sections sprinkled with pistachios or sweet grapefruit dipped in Greek yogurt for a snack.
Getty Images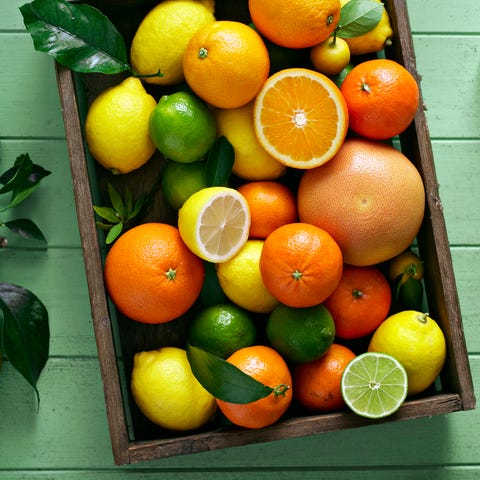 New Year's Resolutions for a Healthy, Happy Life
Link: https://peacelilysite.com/2023/01/05/new-years-resolutions-for-a-healthy-happy-life/
Source: https://www.goodhousekeeping.com/health/wellness/advice/g985/achievable-new-year-resolutions/. https://www.goodhousekeeping.com/life/g38322638/life-changing-books/